Customer Service Reviews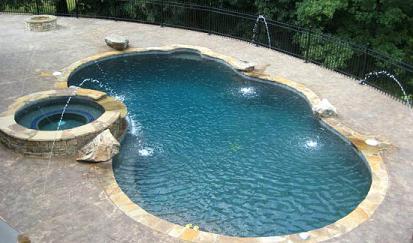 Shelly R
I recently started using this service a month ago and I am very pleased with the way my pool looks now.
I knew I had a few problems and this service has found both the other company never fixed or mentioned. FYI
I'm keeping this service and am adding you a pic of my sparkling pool to brag a little "one happy camper".
Our pool has never been better since Dan started cleaning it. My sister noticed immediately how sparkling it looked once Dan took over. Dan is extremely reliable and professional And a big bonus is: he loves dogs. So I know that my dogs are safe and sound when Dan's in the back doing the weekly pool service! I would highly recommend Dan to anyone!
---
Rodney D.
I just started using Dan's pool cleaning service 60 days ago and this is the best my pool has looked since it was put in 5 years ago. There's no way I'm going back to trying to take care of it again.
---
Jinny A.
I've been getting my pool cleaned for a couple years!!!i've tried a few pool services before and non of them compare to the quality and service I have gotten from Dan. I have recommended him to every friend I have that owns a pool!i highly recommend his services to anyone with a pool or even jacuzzi.thank you. Jinny A.
---
Richard S.
Dan's been servicing our pool for 15 years and our pool always looks great.
---
Ronald F.
I had gone through many pool companies over the years until I found Dan, he does a wonderful job and is very reliable.
---
Casey K.
Dan has been servicing my pool for years! His maintenance service is top quality, paying special detail to the little things that I feel are important to a pool owner. Also, every time I've had any issue and needed a repair (like when my pump died on me), he has always been able to provide fast, knowledgeable and honest service. He knows what he is doing and has always been very straightforward with me, which is hard to find in this industry. I would highly recommend him for any pool and/or spa needs!
---
Sue E.
We just moved into our home and the pool was a wreck, I called Dan who came over and had us up and great again within 2 days. We use as our pool man now and he does a great job.
---
Wallace B.
I used this service and had Dan come out to repair my pool filter that had been driving me crazy leaking into the pool making it cloudy for a few weeks.
He came over diagnosed the problem within a few minutes and was able to get the parts and repair it within the day. He even explained the easiest way to clear up the pool that looked great by the next morning and our kids got to go swimming. Smiling big right now.
---
Ralph J.
We had a pump issue that we couldn't fix so gave Dan a call, he came over and fixed the problem within 30 mins. I would recommend him after doing a good job.
---
Dan's friends
POOL ENCLOSURES, INC. - Manufacturer of Commercial and Residential Swimming Pool Enclosures for year' round swimming, shipped nationwide.